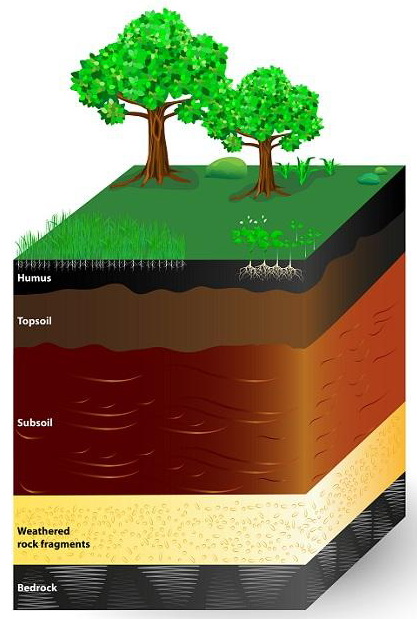 A Combination of Multiple Functions of Humic Acid

- Humic acid is a kind of organic colloid with the function of water absorption and storage.
Humic acid cation exchange capacity is big and has strong adsorption of buffer and chelating ability, which can improve the utilization rate of nutrients in the soil and Buffer acid and base hazards. Humic acid is an organic macromolecule gel and has a very strong water absorption water storage function, clay particle bibulous rate is 50% commonly - 60%, and the bibulous rate of humic acid substances can reach 500% to 600%, so the use of humic acid fertilizer to improve soil moisture conditions.

- Humic acid can improve soil structure.
Decided to soil fertility is an organic inorganic complex of inorganic minerals generally in the soil colloid content as high as 95% above. It has a certain influence on soil base fertilizer, and can not change through artificial measures. And organic colloid is a humic acid organic substance that generally accounts for only about 5% of organic-inorganic complex. It is as important as the mineral gel effect and can be an artificial measures regulation. The application of organic fertilizer, fertilizer using humic acid soil conditioner and soil, increases soil, humic acids content in humic acid as soil aggregate structure formation of bonding agent, improved the soil organic and inorganic compound degree, increases the soil large-particle size water stable aggregates and improves the soil structure. Therefore, the application of humic acid fertilizer can effectively improve the physical structure of various soils. Therefore, humic acid is called a quality soil improver.

- Applying humic acid and fulvic acid liquid on the leaf surface can reduce stomatal conductance, water transpiration, and loss.
The stomatal conductance of wheat was 33.7% lower than that of fulvic acid control. According to a study by the China Academy of agricultural sciences, wheat sprayed with fulvic acid not only reduced the stomatal conductance of the leaf surface but also reduced the stomatal opening and closing and provided nutrients for wheat.

- Humic acid can stimulate the growth of crop root systems and enhance the ability of root systems to absorb water.
Humic acid contains a variety of functional groups with chemical and biological activities, which can stimulate the growth and development of crops. It can make seeds germinate, sprout, flower, and set fruits early, increase root length and root activity, and enhance the ability of crop roots to absorb nutrients and water.

- Humic acid can enhance the physiological regulation function of plants and enhance the cold resistance of crops.
The application of humic acid fertilizer can enhance the activity of enzymes in soil and plants, regulate the physiological and metabolic functions of crops, and enhance the adaptability of crops to adverse environmental conditions.

To sum up, humic acid and humic acid fertilizers can improve soil structure, improve soil physical and chemical properties, enhance the ability of water, protect fertilizer of soil, can stimulate crop root growth and development, improve the water absorbing capacity, reduce transpiration and water loss, enhance the ability of crop resistance to an adverse environment, improve the utilization rate of water and nutrients.